Posted 6 months ago :: Last edited 6 months ago by
Daffolyn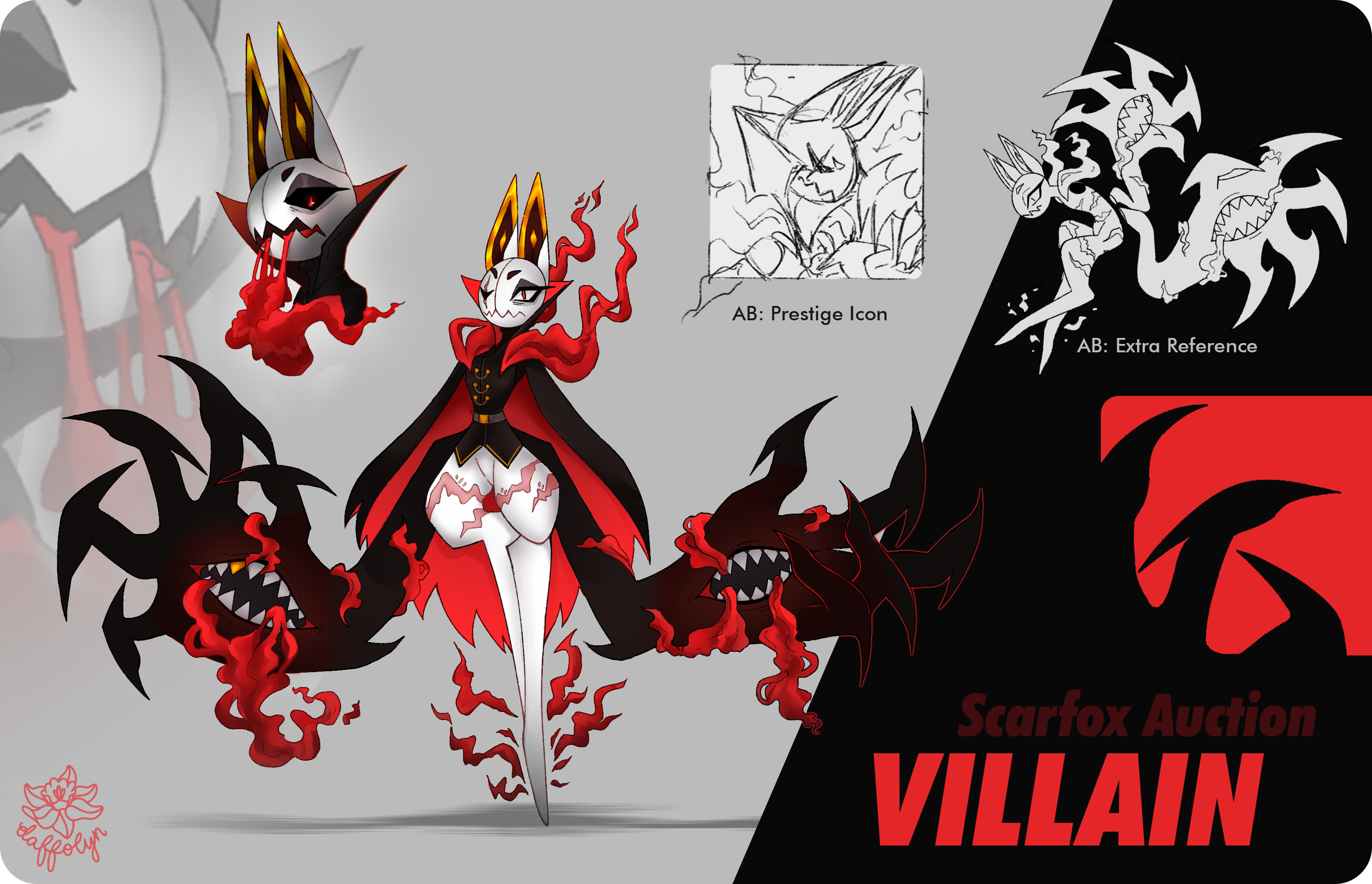 GRIEF OF A VILLAIN
Filled with grief from the loss of his loved one, he took the path of darkness and became hollow, his mist leaking from his mouth.
A man who had everything to lose, had it all taken from him. Now he is nothing but an empty shell, secluding himself from the world.
Must you cross his path, be kind to him, and don't ask too many questions.



By purchasing a design from me, you support the visual and user experience redesigning procress of the
website
, which I am proudly working on.
Please read this info before offering:
- USD/PayPal only.
- Serious bidders only: No bid retraction/hiding, do not bid an amount you would not be able to pay.
- Auction will end on 25/OCTOBER/2021 at 5 pm EST.
- Owner will receive a larger transparent size and may make edits to their design.
Design Edit Guide
- Feel free to ask in a comment, or Discord DM Daffolyn#0001 if you have questions!
- Payment plan option is available, read my payment plan terms
here
.
---
BIDDING INFORMATION

SB - $75
MI - $5

AB FULL REFERENCE PACK - $470

Includes:
- Prestige Icon (example)
- Extra Reference Without Clothes
- Full Reference Sheet


Traits:
Head - Hollow: Chompers
Arms - Very Rare: Irregular shape (claws)
Body - Hollow: Missing Limbs (Tail)
Body - Hollow: Extra Mouths
Body - Very Rare: Floating Limbs
Body - Very Rare: Elemental (red mist)
Body - Uncommon: Scars

Winner -

---
---
Comments
Authentication required
You must log in to post a comment.
Log in