With You - Scarfox Prompt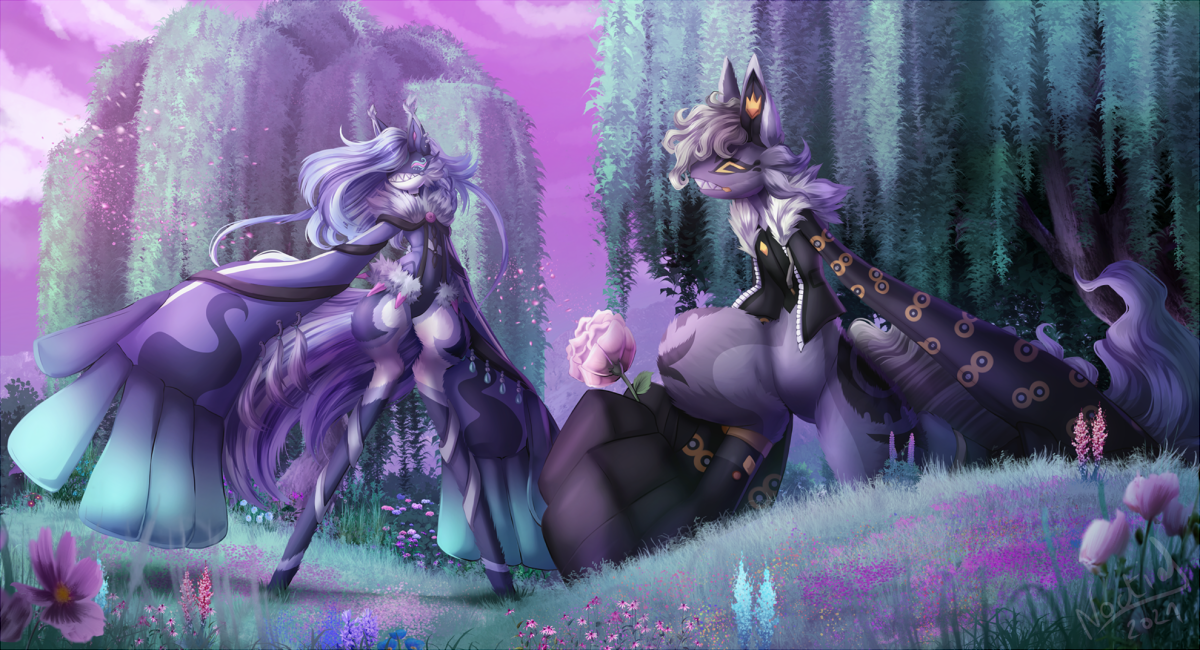 It has been several months since Ginger and Frey have been able to meet.
After all this time looking for him, Ginger had so much to ask him, he wanted so much the guidance by the one who had freed him from his demons.
After a second long journey, but together, they found themselves in the Hidden Garden.
Ginger was stunned. Unlike him, Frey was in harmony with nature. He watched the petals fly around this icy scarfox as if they were welcoming him.
But Ginger was careful with every steps he did, worried about crushing a flower on the way.
They seemed so fragile to him.
Ginger was far from understanding what harmony was.
"How can he?" he said to himself
He then observed his mentor with respect and admiration. Frey had a level of peace he ignored.
He still have so much to learn ....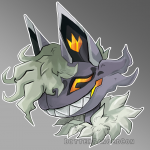 Here is my participation for the Scarfox prompt named "With You", prompt for May 2021!
Was a perfect opportunity to draw Ginger and Frey together, something I wanted to do for a long time.
The background took me a lot of time but I'm so proud of it!
---
Submitted By NoctiObake ・ View Favorites
Submitted: 3 months ago ・ Last Updated: 3 months ago
Mention This
In the rich text editor:
[thumb=936]
In a comment:
[![Image](https://www.scarfox-realm.com/images/gallery/0/936_YxtWnGG76B_th.png)](https://www.scarfox-realm.com/gallery/view/936)
There are no comments yet.
Comments
Authentication required
You must log in to post a comment.
Log in