The Daunting Dash of Salt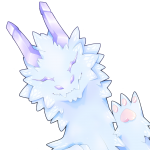 "Running from the ends of one biome to another, French Fry has chased/been dragged along with Gulliver into the Mist Ferry in pursuit of his stolen body piece! While French Fry has nary a clue as to why Gulliver keeps yoinking his limbs, Gulliver seems quite steadfast in his craving of fast food, and seeing a fox made of golden fry bits only makes him hungrier! One would think he would of learned hes not fries by now due to its taste, but he seems determined to get to the puffy potato-y center at any cost! Maybe French Fry just needs to get him is own thing of fries so he stops eating his own... But now is not the time!! Get your leg back French Fry and teach that pesky seagull youre not food!"
---
Submitted By Dragon-Eternal for [PROMPT] Cirque de Anima ・ View Favorites
Submitted: 1 month ago ・ Last Updated: 1 month ago
Mention This
In the rich text editor:
[thumb=4659]
In a comment:
[![Image](https://www.scarfox-realm.com/images/gallery/4/4659_hCgEQb9ZCw_th.png)](https://www.scarfox-realm.com/gallery/view/4659)
There are no comments yet.
Comments
Authentication required
You must log in to post a comment.
Log in