Sunset Springs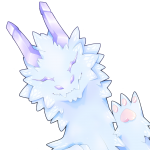 Jay's been aching to get his first search through the sky world since he learned it was a biome! taking his solar sail in hand, breaching through the thicker cloud layers of the sky world has lead him down the path to the Sunset Springs, basking in its glittering flowing rivers that rush rich with minerals and bioluminescent bacteria, the colission of water to cloud layers making the bacteria react and glow brightly, giving it the appearance of magma as the rays of the sun cause the colors of the clouds to bloom! 
---
Submitted By Dragon-Eternal for ⛅ Steps of the Wind ⛅
Submitted: 5 months ago ・ Last Updated: 5 months ago
Mention This
In the rich text editor:
[thumb=4506]
In a comment:
[![Image](https://www.scarfox-realm.com/images/gallery/4/4506_l1qHobdEHz_th.png)](https://www.scarfox-realm.com/gallery/view/4506)
There are no comments yet.
Comments
Authentication required
You must log in to post a comment.
Log in