Chibi Silk Sculpture
Time: a full day of work 
Character: https://toyhou.se/13233477.silk
What parts did i do: hand sculpted the body, hand painted the body, glazed the body. I have progress shots from before the first paint to mid paint job progress, everything was painted by hand, down to the tiny ribbon edging on her back bows!
Materials: clay and acrylic paint, do not ask me for more information on this please
Size of final sculpt: 3.5 in. High by 4.75in. Wide
Note: am not doing commission slots for this, but may consider in the future with a start price at 100, ty for your interest tho!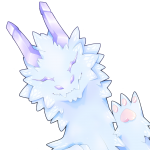 No description provided.
---
Submitted By Dragon-Eternal
Submitted: 7 months ago ・ Last Updated: 7 months ago
Mention This
In the rich text editor:
[thumb=2513]
In a comment:
[![Image](https://www.scarfox-realm.com/images/gallery/2/2513_9KWpuuOWpf_th.jpg)](https://www.scarfox-realm.com/gallery/view/2513)
There are no comments yet.
Comments
Authentication required
You must log in to post a comment.
Log in